Filed under General, People, World
To all my readers, have a nice and joyous Valentine's day! For the singles, wish for something nice on this nice day
Regards,
Raghuram S.
Tags: February 14, happy valentine's day, St. Valentine, Valentine's
Steve Jobs, the visionary behind some of the world's best loved technology, has passed away at the age of 56.
One of the most important and influential figures of our time, the name of which could be found in the credits of all Pixar movies, left us peacefully, surrounded by his family members, early today (Malaysian time).
Thank you Mr. Jobs, thank you for everything we have today – personal laptops, mp3 players, touchscreen smartphones, all-in-one desktops, legal music downloads, etc, the list goes on! There is no area of technology that Steve Jobs' work has not directly influenced and profoundly transformed. He built products that transcended technology and dealt in meaning and wonder rather than hardware and software.
Jobs, along with his engineer friend Steve Wozniak, was the man behind the first popular, low-cost computer. Jobs created the concept of an all-in-one computer in the Macintosh, which lives on today in the iMac, and hundreds of millions of smartphones and tablets. In 1997 Jobs returned to Apple, and in 2001 he launched the iPod — a device that drove the revolution of the antiquated, analog music industry into the digital beast that it is today. This paved the way for the iPhone and then the iPad, two products that forever changed the course of consumer technology.
In his own words (something he wrote recently):
When I was 17, I read a quote that went something like: "If you live each day as if it was your last, someday you'll most certainly be right." It made an impression on me, and since then, for the past 33 years, I have looked in the mirror every morning and asked myself: "If today were the last day of my life, would I want to do what I am about to do today?" And whenever the answer has been "No" for too many days in a row, I know I need to change something.

Remembering that I'll be dead soon is the most important tool I've ever encountered to help me make the big choices in life. Because almost everything — all external expectations, all pride, all fear of embarrassment or failure – these things just fall away in the face of death, leaving only what is truly important. Remembering that you are going to die is the best way I know to avoid the trap of thinking you have something to lose. You are already naked. There is no reason not to follow your heart.

About a year ago I was diagnosed with cancer. I had a scan at 7:30 in the morning, and it clearly showed a tumor on my pancreas. I didn't even know what a pancreas was. The doctors told me this was almost certainly a type of cancer that is incurable, and that I should expect to live no longer than three to six months. My doctor advised me to go home and get my affairs in order, which is doctor's code for prepare to die. It means to try to tell your kids everything you thought you'd have the next 10 years to tell them in just a few months. It means to make sure everything is buttoned up so that it will be as easy as possible for your family. It means to say your goodbyes.

I lived with that diagnosis all day. Later that evening I had a biopsy, where they stuck an endoscope down my throat, through my stomach and into my intestines, putatic cancer that is curable with surgery. I had the surgery and I'm a needle into my pancreas and got a few cells from the tumor. I was sedated, but my wife, who was there, told me that when they viewed the cells under a microscope the doctors started crying because it turned out to be a very rare form of pancrefine now.

This was the closest I've been to facing death, and I hope its the closest I get for a few more decades. Having lived through it, I can now say this to you with a bit more certainty than when death was a useful but purely intellectual concept:

No one wants to die. Even people who want to go to heaven don't want to die to get there. And yet death is the destination we all share. No one has ever escaped it. And that is as it should be, because Death is very likely the single best invention of Life. It is Life's change agent. It clears out the old to make way for the new. Right now the new is you, but someday not too long from now, you will gradually become the old and be cleared away. Sorry to be so dramatic, but it is quite true.

Your time is limited, so don't waste it living someone else's life. Don't be trapped by dogma — which is living with the results of other people's thinking. Don't let the noise of others' opinions drown out your own inner voice. And most important, have the courage to follow your heart and intuition. They somehow already know what you truly want to become. Everything else is secondary.
Steve Jobs will be sorely missed by his family, his friends, his comrades in Cupertino, and of course all of us.
Rest in peace, and farewell, Steve Jobs.
Tags: Apple, Apple Computers, Apple Inc., iPad, iPhone, iPod, Steve Jobs, Steven P. Jobs
Filed under People, Science, Tech, Visual Graphics & Images
Back in 1910, Villemard started predicting the future on paper. With each brush stroke, an elegant picture of the future came to life. It is amazing how accurate these paintings are. Sure, we don't have personal wings or flying machines (individual ones that is) just yet, and the cars are a bit different as well. However, the overall look of 2000 pretty much made perfect sense.
The accuracy of these images is not in the way they are drawn but in the toys, gadgets and gizmos that are depicted therein. I wish someone today would do the same thing and predict the future in a hundred years from now. Would be really cool right?
There are 24 images in total, and I've randomly picked a few to post here. Head over to the original source for more.
Tags: future technologies, Villemard
Today is April Fools' Day. What do you guys have in mind for your classmates/workmates/housemates/any-type-of-mate?
Here are the top three, among the ten as picked up by Mashable.
1. Speech Recognition
Create an official looking notice (as per the house style of your workplace) informing staff that an item of office equipment is now equipped with speech recognition technology. Add a few suggested commands. Stick the notice to the equipment. Sit back and watch your colleagues shout at an inanimate object. Secretly video the action for prolonged fun.
2. Crossed Wires
This one requires a little planning and collaboration, but the effect will be worth the effort. Arrange with coworkers to each bring in several changes of clothes. Then, throughout the morning repeatedly switch items of clothing. Ensure your mark sees you all in as many different items as you can manage. Wait for the other shoe to drop.
3. Fun with Mice
Anyone leaving their mouse unattended around April 1 deserves punishment. While the classic trick was to remove the mouse's tracker ball, nowadays you can achieve the same effect by putting some tape over the mouse's laser tracker. Alternatively, and if you can find time with an unattended computer, change the mouse's settings for maximum confusion.
Read more on Mashable!
Tags: April Fools, April Fools Day, April Fools Day pranks
Filed under People
Dame Elizabeth Taylor, one of the 20th Century's biggest movie stars, has died in Los Angeles at the age of 79. The double Oscar-winning actress had a long history of ill health and was being treated for symptoms of congestive heart failure.
Her four children were with her when she died at Cedars-Sinai Medical Center, her publicist said. In a statement, her son Michael Wilding called her "an extraordinary woman who lived life to the fullest". "We know, quite simply, that the world is a better place for Mom having lived in it," he continued. "Her legacy will never fade, her spirit will always be with us, and her love will live forever in our hearts."
Tags: Elizabeth Taylor
Filed under Jokes, People, Visual Graphics & Images
Two hilarious pics on photoshopping – Enjoy!
Tags: funny, photoshop, photoshop image
Filed under Law, People, Religion
Apparently, the council of elders feared women would use phones to arrange forbidden marriages.
Well here's the full story: An Indian village has banned unmarried women from using mobile phones for fear they will arrange forbidden marriages that are often punished by death, a local official said today.
The Lank village council decided unmarried boys could use mobile phones, but only under parental supervision, said one council member, Satish Tyagi. Local women's rights group criticised the measure as backward and unfair.
Marriages between members of the same clan are forbidden under Hindu custom in some parts of northern India, where unions are traditionally arranged by families. In conservative rural areas, families sometimes mete out extreme punishments, including "honour killings", for those who violate marriage taboos. In some cases, village councils themselves have ordered the punishments, though police often intervene to stop them.
The Lank village council feared young men and women were secretly calling one another to arrange to elope!
Hilarious, but true!
Read more on The Guardian.
Tags: India, mobile phones, mobile phones in India, women in India
Filed under Automotive, People, Youtube/Vimeo/Videos
Watch this, and don't take your eyes off! Don't worry, nothing scary.
Tags: commuter train, crowded train
Filed under People
A new study has shown why boy rats like other boy rats.
The authors of the new study — psychologist Cynthia de Medeiros of the University of Toronto and four colleagues — followed a group of 88 rats after they were born. Rats live only about two or three years, so it was possible for the researchers to track their sexual development from birth to death. Here's the news: boy rats who have more sisters are less reliable heterosexuals than boy rats who have fewer sisters. That's not to say having a sister makes you gay, but the boy rats with lots of sisters were significantly less interested than other boy rats in mounting girl rats.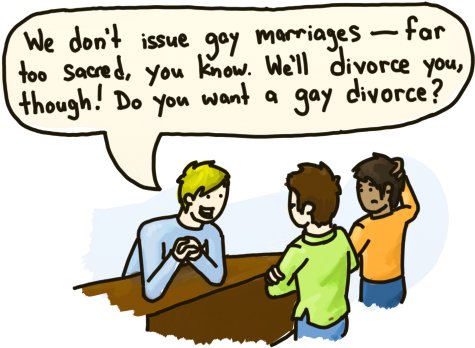 Previous rat studies have shown that how mothers treat their newborns can influence whether genes in those newborns become activated or stay muted. Rat pups that are neglected can literally end up with worse brain chemistry — less serotonin, fewer glucocortinoid receptors — than identical twin siblings that were nurtured (usually by licking, which is sort of gross, but again: they are rats). (More on Time.com: 'It Gets Better': Wisdom From Grown-Up Gays and Lesbians to Bullied Kids)
In the new study, the 88 rats were kept in Plexiglas cages and subjected to a life of extreme leisure: they were fed ad libitum and kept at a constant 75 degrees F (24 degrees C). Rats hit puberty when they are about 60 days old, so the researchers started watching them especially closely around that age. I'm sure it was embarrassing for the rats, but the researchers watched as the males walked up a ramp and then mounted (or didn't) some lovely classmates. The researchers even kept track of whether the males ejaculated.
The results showed that rats who grew up for those first 60 days with sisters were less likely to mount than the ones who grew up with brothers. It didn't matter whether the rats had been in the womb with their sisters — only that they grew up in early life with sisters. The study suggests that psychology, not hormones or chemicals, is at work.
How to explain these findings? The authors offer a couple of theories. Maybe boy rats are less interested in girl rats because they are already familiar with girls? My favorite theory is that "males reared in a female-based litter may be less attractive to females because they secrete less or different odor cues." That's another way of saying that your sisters will make you use deodorant. Just be careful, guys: the ladies like the man smell.
Source: TIME
Tags: gays, homosexuality, sexuality
Filed under Foods, Health, People
Who doesn't love eating out? It's great not to have to cook for yourself, but it can also be anxiety-inducing to think about someone else cooking for you. Just what happened to the food before it arrived on our table? Was the meat handled correctly? Did the cook wash his hands? Frankly, some of the common practices of the food service industry might surprise the average customer. Divine Caroline talked to some seasoned industry professionals to discover what words of wisdom they had about the behind-the-scenes scene at their favorite spot. It's helpful advice, but best not to read on a full stomach.
1. Don't Be the Last Table of the Night
Most servers complain about the party who walks in at five minutes 'til closing time, but what makes late-night dining ill-advised isn't the inconvenience. Besides being a pain, it's doubtful that the food will be very good. By the end of the night, the kitchen is in full clean-up mode, so entrées are more likely to be haphazardly thrown together than carefully prepared. They're using ingredients that were prepped hours ago, and cooking them in ovens or fryers that contain the accumulated buildup of an entire night's service. Sometimes chefs cook and clean at the same time, increasing the likelihood of your steak being sprayed with drain cleaner or particulates from the bleach they're using to mop the floor.
2. Vermin Happen
Any place where food is stored is going to attract pests, and in large cities with older infrastructure (like Boston or New York), vermin are simply an unpleasant fact. Most restaurants battle against it every day, but it's inevitable that sometimes customers are going to see a roach or a rat. Rare is the restaurant where they're not at least an occasional problem. Even clean restaurants can attract pests, so seeing one isn't an indictment against the restaurant's cleanliness. Usually, if it doesn't seem like the kind of place that would have bug problems, it's probably a more-or-less isolated incident. Sadly, though, there are indeed restaurants where the pests seem right at home. Ben, from New York, says, "Customers should try not to freak out if they see something, and if they can subtly point it out to a manager or server, they'll probably get a freebie or two."
3. Be Wary of Fish
Although a restaurant might list a given fish on its menu, there's no guarantee that the snapper listed on the menu isn't a cheaper fish like tilapia. It's not always the restaurant's fault, as seafood distributors do most of the mislabeling. Unfortunately, restaurants themselves do engage in fishy business, like selling endangered or threatened species like bluefin tuna or Chilean sea bass under different names like "toro." Most customers don't even know the difference.
Very rarely do restaurants get food deliveries on the weekend, so anything served on Sunday night has probably been in the cooler for a few days at least, and might not be at the peak of freshness. Ben*, the former manager of a restaurant in New York, says, "Be wary of anything that needs to be very fresh on a Sunday, especially fish. Probably best to stay away entirely from a Sunday fish special." Putting things on special is how many restaurants clear out merchandise that would otherwise go bad. A weekend fish special is basically saying, "Please eat this today because we can't sell it tomorrow."
4. Hygiene Isn't Perfect
Most restaurants have high cleanliness standards, but truthfully, sanitation isn't always perfect. "The kitchen can be a gross place," says Angie, a pastry chef in San Francisco. "I have seen servers and chefs come back from the bathroom or a cigarette break, not wash their hands, and go back to handling food." Restaurants are busy places, and many times the workers just don't take the time to be sanitary. Although state boards of health set strict rules for restaurants, some rules (like wearing gloves) are only followed on inspection day, because following them all the time would slow down production. The truth is that chefs handle food with their bare hands, bartenders touch your garnish after wiping down the bar, and servers are touching menus and utensils used by other patrons without washing their hands in between tables. Also, if it's flu season, you can be sure that at least a few employees on duty will be sick. Since restaurant employees aren't usually paid for sick time, they have no choice but to come to work when they're ill, no matter how sniffly or sneezy they might be.
Of course, not all restaurants are cesspools of filth. As a general rule, cleanliness depends on the standards set by the owner, and high-end or family-owned restaurants tend to have better hygiene than chain restaurants or diners do because the owners have more personal accountability and a reputation to preserve. To gauge a restaurant's cleanliness, look around the dining room. If the ketchup bottles have crusted nozzles, the bathroom is foul, or the floor looks like it hasn't been swept all week, chances are that the kitchen is a reflection of those same standards. Restaurants with high standards pay attention to small details.
5. Don't Look Behind the Scenes
I once worked in a restaurant where the service stations were in view of the customers, and many people were shocked at some of the tasks we performed. We refilled the ketchup bottles from a giant plastic bladder, dirty buspans were stored next to fresh food, and the floor was covered in debris. What they witnessed wasn't criminal or negligent; it was just part of the inner workings of a restaurant, which can be shocking for someone who's never worked in one. Sometimes it's better to stay in the dark, so if you have the chance to peek into the kitchen or the staff-only area, don't.
Once your food is in front of you, don't let it out of your sight, because you never know what could happen to it. When entrées are boxed up to go or sent to the kitchen to be cooked further, sometimes the staff cuts corners. Kim, a former server and bartender from New York, advises, "Always wrap up your own food. I've seen too many pizzas picked out of the garbage and breadsticks roll under the counters."
Most of these, we already knew, but it's always good to remember and practise likewise
Tags: Foods, restaurants