Filed under Tech
Finally it's out! With Steve Jobs taking the stage again, everything was wonderful as they were meant to be. Well, put aside all the hiccups they had of course!
Now for the phone, which comes in five flavours, and with 32GB of capacity (max). iPhone HD comes with a 960 X 640 px really high-res IPS display, with the same old excellent multitouch feedback. Now for a bit of technical specs in short:
- Glass on front and rear with stainless steel running around the side. Uses stainless steel for strength, uses glass for optical quality and scratch resistance.
- Really thin at 9.3mm! (Thinnest smartphone on the planet)
- external features: volume up and down, mute, front facing camera. Micro-sim tray, Camera with LED flash on back, and mic, 30 pin connector, and speaker at the bottom.
- The black seams we have seen? Shows that the stainless steel band is the primary structure of the phone, "Brilliant engineering, uses band as part of Antenna system." One side is Bluetooth, WiFi, GPS, other is UMTS and GSM.
- Retina display! 4x as pixel density in same amount of space at 326 ppi, with 800:1 contrast ratio
- iPhone OS 4 – Apps automatically run full size but look even better because iPhone OS automatically renders text and controls in higher resolution, without developers doing any work.
- runs on Apple A4 chip – bigger battery plus A4 processor, 40% more talk time. 7 hours talk time. 6 hours of 3G browsing, 10 hours of WiFi browsing, 10 hours of video. 40 hours of music. 300 hours of standby.
- 32GB of storage, quadband HSDPA/HSUPA, and 802.11n now.
- a new hardware – Gyroscope! Gyro + accelerometer = 6 axis motion sensing. Rotation of 3D objects is smooth.
- Camera – 5MP (it's not about the megapixels says Jobs!) with backside illuminated sensor. 5x digital zoom in camera app and tap to focus with LED flash. Demo pics were very good. Video: 720p at 30 fps! Tap to focus video with built-in video editing and one-click sharing (Record, edit, and share HD video right on your phone).
- iMovie for iPhone! Just like the desktop version, only smaller. For for $4.99!
- iPhone OS is now called iOS 4!
- Multitasking, as we already know.
- Google will remain as default search option. Bing added as 3rd!
- iBooks coming to iPhone 4 (and iPod Touch).
- iAds.
- and many more!
Off the hook, 100 millionth iOS device will be sold this month! Congrats Apple.
Tags: Apple, iPhone, iPhone 4, iPhone 4G, iPhone HD
Filed under Tech
Quickpost!
The tale of the iPhone 4G. So much of this story was online in the past few days, I'm probably the last to post on it. Anyway, a prototype of the next-gen iPhone was lost in a bar, found by a stranger, who had later sold it to Gizmodo for $5000. Gizmodo gracefully dissected it, but eventually had to return the unit after a formal request from Apple Inc. So that proves that it's 100% genuine.
Let's go over the pictures fast.
And just for comparison with the 3GS:
The prototype dissected:

Now for the story.
What's new?
• Front-facing video chat camera
• Improved regular back-camera (the lens is quite noticeably larger than the iPhone 3GS)
• Camera flash
• Micro-SIM instead of standard SIM (like the iPad)
• Improved display. It's unclear if it's the 960×640 display thrown around before—it certainly looks like it, with the "Connect to iTunes" screen displaying much higher resolution than on a 3GS.
• What looks to be a secondary mic for noise cancellation, at the top, next to the headphone jack
• Split buttons for volume
• Power, mute, and volume buttons are all metallic
What's changed?
• The back is entirely flat, made of either glass (more likely) or ceramic or shiny plastic in order for the cell signal to poke through. Tapping on the back makes a more hollow and higher pitched sound compared to tapping on the glass on the front/screen, but that could just be the orientation of components inside making for a different sound
• An aluminum border going completely around the outside
• Slightly smaller screen than the 3GS (but seemingly higher resolution)
• Everything is more squared off
• 3 grams heavier
• 16% Larger battery
• Internals components are shrunken, miniaturized and reduced to make room for the larger battery
Tags: iPhone, iPhone 4G, iPhone Gizmodo, iPhone HD, new iPhone, next iPhone, next-gen iPhone
Filed under Tech
I can't confirm on the authenticity of these images, but they look quite real.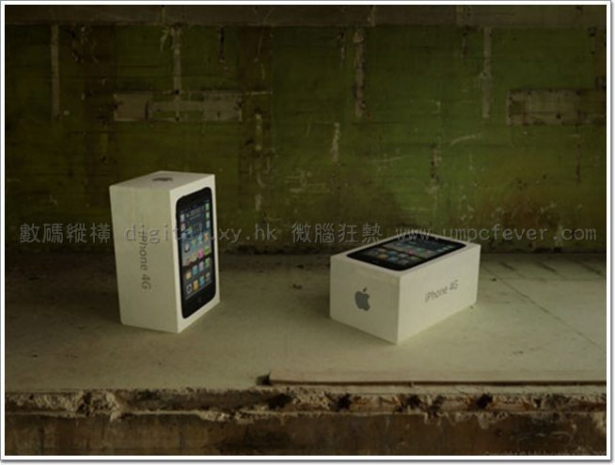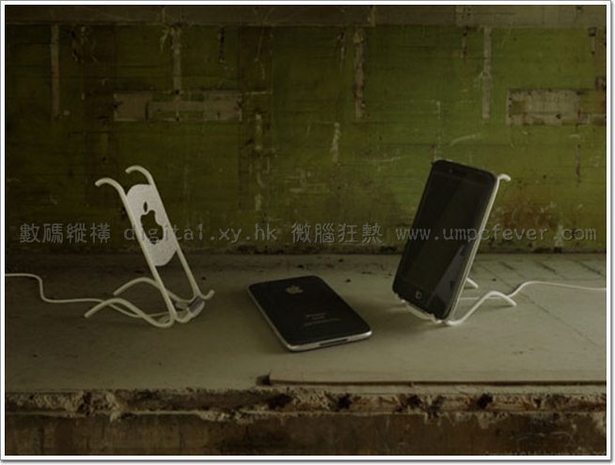 If the above images are real, we are led to believe that the upcoming iPhone will support video calls through front-facing camera, will have a bigger screen, redesigned home screen (quite similar to the iPad), thinner and sleeker chassis, etc.
Update! It's a concept!

Do checkout the second source below. It's apparently a concept from a user named Seraphan, so that rules it as fake! Plus iPhone in multiple colours? I doubt it. And I can't believe Mobile-Review bought it!

Source: Mobile-review and Spazio Cellulare